Designed for the medium to large event, from 150 to 350 guests, these shows are very popular with both the corporate client and the discerning private booker of larger events.
They feature a Goalpost system and a Fully Intelligent Light Show from Martin Professional as standard. The Sound System starts at 800 watts per channel. These shows produce a truly spectacular show from both a visual and audio perspective.
The presenter will have a minimum of 20 years experience and that rare ability to entertain your guests as standard.
A set up time of 60 to 90 minutes should be allowed before the show starts.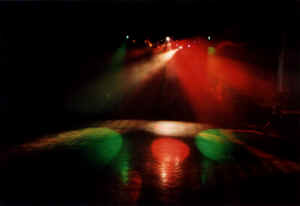 A truly breathtaking show...!!!
Optional extras include: - A Smoke Machine and a Black Out Curtain to the rear of show. Please note these shows are also available with a 5 Kilo Watt Sound System to really get the party started!
Should you require further details about the above or simply wish to discuss your ideas and expectations, simply contact us.
We will Turn Your Ideas And Expectations Into Reality